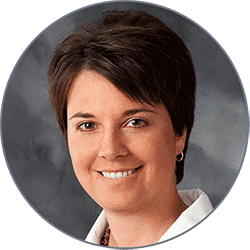 Jil Swanson, MPAS, PA-C is a Physician Assistant who specializes in Dermatology. Jil Swanson began her studies at the University of North Carolina at Chapel Hill. She received her B.S. and worked toward her M.S. in Biology at California University of Pennsylvania. She received a Masters in Physician Assistant Studies at Chatham College in 2001.
Prior to joining Vujevich Dermatology Associates, Jil worked as a Physician Assistant at the University of Pittsburgh in the Department of Dermatology. During her seven years at UPMC, Jil specialized in general dermatology and psoriasis at the Falk Clinic, as well as pigmented lesions and cutaneous oncology at the Hillman Cancer Center.
Jil is the President and Founder of the Pennsylvania Dermatology Physician Assistants (PDPA) Society, which was created in 2005 to promote Physician Assistants in Dermatology in the state of Pennsylvania. She lectures in dermatology and precepts physician assistant students.