Our botox treatment is designed to create a naturally youthful version of you. Treatments are performed by one of our physicians or our highly trained nurse practitioner, Lisa Barba, CRNP.
What is Botox?
Botox® Cosmetic is type of medication known as a neuromodulator. It is an injectable treatment that is used to improve the appearance of lines and wrinkles. Botox contains tiny amounts of a highly purified botulinum toxin type A protein. When injected into specific areas of the face, it softens muscle movements that over time cause lines and wrinkles, leaving you with a more youthful appearance.*
Botox® Cosmetic is FDA-approved for use in frown lines between the eyes and crow's feet lines. It is also commonly used to improve lines on the forehead and around the mouth, as well as to improve a gummy smile and neck bands.*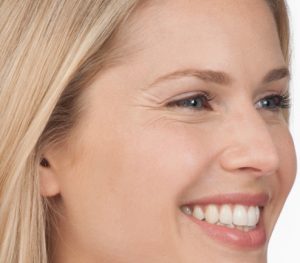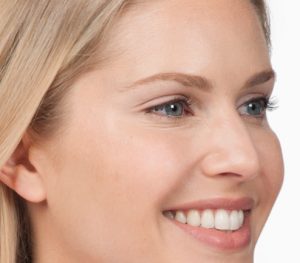 What should I expect during the procedure?
One of our providers will evaluate your facial musculature and movement to assess which areas need to be treated and with what dose of Botox®. Pre-procedure photos are taken, the area to be treated is cleansed, and a small needle is used at the injection sites. With an experienced provider, Botox® treatment should be a quick procedure with minimal pain – most patients compare it to a mild bee sting.
What should I expect after the procedure?
You may have mild swelling or redness at the at the small injection sites. This improves within several hours of treatment. Bruising at injection sites is less common, but may last several days to one week. After the procedure we recommend that patients avoid strenuous exercise for 24 hours.
You will see a decrease in muscle movement within three to five days with full results reached within ten days.* New aesthetics patients usually return at two weeks after treatment to be sure that you are happy with the results and that no adjustments area needed.
Reduction of fine lines will happen after a single procedure.   Keep in mind, however, that deeper etched-in wrinkles may take a longer time or multiple treatments to obtain maximum results. Results from Botox® typically last three to four months. At that time, you will begin to notice a gradual increase in muscle movement. On average, our Botox® patients have three to four treatments per year.*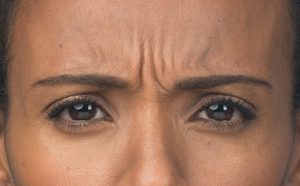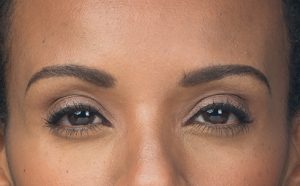 Can Botox help with depression symptoms?
Botox® for depression has been heavily studied over the past few years. Botox® contains tiny amounts of a highly purified botulinum toxin type A protein, so the studies focus on evaluating the efficacy of botulinum toxin A in depression. These studies suggest that botulinum toxin A can produce significant improvement in depressive symptoms and is a safe adjunctive treatment for patients receiving pharmacotherapy for depression. However, future trials are needed to evaluate the antidepressant effect of botulinum toxin A and to further explain the underlying antidepressant mechanism of the toxin. Phase III trials are now underway to better examine this theory.
During Botox® Cosmetic treatments, one of the most common injection sites for botulinum toxin A is the glabellar region, which is the area directly above and in between the eyebrows. When expressing fear, anger, sadness, or anguish, the two main muscles in that region contract, causing the appearance of 2 vertical wrinkles. Botulinum toxin A prevents the contraction of these muscles and the appearance of a furrowed brow. A similar technique is being used in studies of botulinum toxin A for depression. Studies have demonstrated that feedback from certain facial muscles influences activity in brain regions involved with the regulation of emotions. It is already widely known by dermatologists that botulinum toxin A can increase feelings of well-being, reduce negative emotions, and improve quality of life, and we will continue to follow along with the research on Botox® for depression symptoms.
Is Botox treatment safe?
Many patients have questions such as, "Is Botox® safe?" when considering this procedure. Botox® was FDA-approved in 2002 and has an excellent safety record. The incidence of allergy or adverse events is very small. However, it is still a medical procedure with risks involved. It is important to find a well-trained provider who is knowledgeable about facial anatomy and safe injection techniques.
Why chose Vujevich Dermatology Associates for your aesthetic treatment?
Botox® is the most common cosmetic procedure performed in the United States. Even though it is so common, please remember that it truly matters who does your Botox® treatments. At out office, treatments are performed by one of our physicians or our highly trained nurse practitioner, Lisa Barba, CRNP. We are committed to patient safety and continuing education to provide you with the most advanced techniques for the best results.
Aesthetic treatments should be customized to your individual needs and wants – there should never be a "cookie cutter" approach. We believe it's important to perform a full cosmetic consultation before any aesthetic treatment. At this appointment one of our experienced providers will discuss your overall treatment goals and expectations as well as perform a full cosmetic examination of the face, neck, chest, and hands and assess your skin for tone, color, wrinkles, and sun damage. Through this comprehensive evaluation, we will then develop an individualized aesthetic plan including our full range of in-office treatments and skin care products.
We always believe in natural aesthetic results. Our goal is to never make you look "done" but just a more youthful version of yourself! You can get in touch with our team below to request an appointment, or if we can provide more information about Botox or any of our other Cosmetic Dermatology services.
Can Botox® be used for underarm sweating?
Yes, in addition to treating facial wrinkles Botox® was FDA-approved in 2004 for the treatment of excessive underarm sweating (hyperhidrosis). Botox® works by temporarily blocking the chemical signals from the nerves that stimulate sweat glands. When the sweat glands don't receive chemical signals, severe sweating is reduced. Clinical studies have shown that 81% of patients treated achieved a greater than 50% reduction in sweating. Results usually last about six months at which point sweating will begin to increase. To find out if you area an appropriate candidate for Botox® for underarm sweating, please contact our office for a consultation.