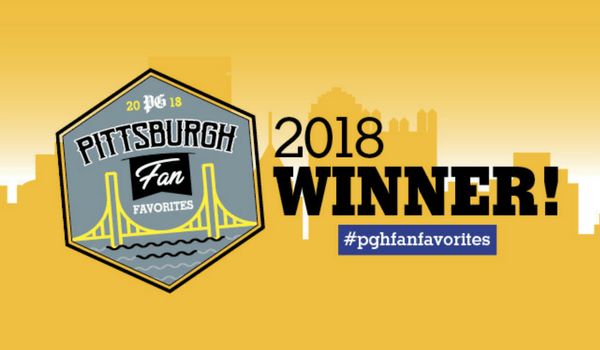 Thank you for making it official! The Vujevich Dermatology team is among the best dermatologists in Pittsburgh. Vujevich Dermatology Associates was voted a 2018 Pittsburgh Fan Favorite in the Pittsburgh Post-Gazette. We won first place in skin centers in Pittsburgh South and are so grateful for our patients and fans for helping us becomes one of this year's winners.
In April 2018, Pittsburgh Post-Gazette readers and others nominated their favorite local businesses including health and beauty, restaurants, entertainment venues, and other service providers to compete to become a Pittsburgh Fan Favorite. We were nominated as one of the best dermatology practices in the category of Health, Wellness, and Beauty. There were more than 40,000 nominations in four geographic regions – North, South, East and West, and nearly 200,000 votes were cast. Winners were announced last month.
For nearly 50 years, the experienced and professional staff of Vujevich Dermatology Associates has combined the science of dermatology with warm family caring to address the skin care needs of those in Western Pennsylvania. Our Pittsburgh dermatology group has grown to become a full-service practice, offering complete medical, surgical, pediatric, and aesthetic services. We were pleased to open our third location in Brentwood at the beginning of June 2018.
Together, Vujevich Dermatology Associates has over 200 years of combined experience in all aspects of dermatology and are proud to offer the broadest board-certified expertise of all dermatology practices in Western Pennsylvania. Our patients experience the best quality of professional care, and our staff recognizes that our patients' comforts and needs are the primary focus. You can learn more about our patient care, education, and volunteerism here.
Vujevich Dermatology Associates offers medical, surgical, and cosmetic dermatology from some of the most highly trained physicians and clinicians in the greater Pittsburgh area. You can reach our team at 412-429-2570 or visit our contact page to see all of our locations. You can also follow us on Facebook to see what's new in the world of dermatology.