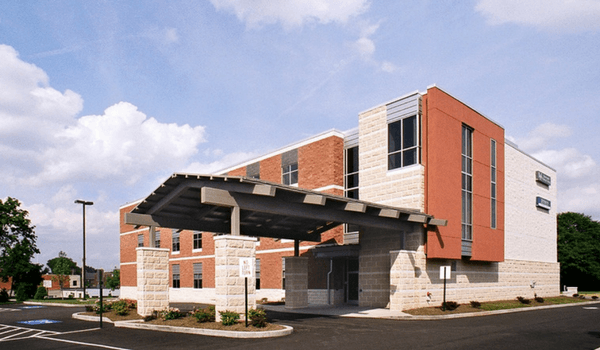 Vujevich Dermatology Associates has provided care to Western Pennsylvania for almost 50 years. We've been serving patients from our Mt. Lebanon and Washington dermatology offices, and now we're pleased to announce our third location coming to Brentwood! The new office will open on June 4, 2018 and we'll be providing our full range of medical and surgical dermatological services.
We've heard from a number of our patients over the years who have asked about a possible location along the Route 51 corridor. We hope our new location at the Brentwood Professional Plaza will make life a little easier for those living in Pleasant Hills, Brentwood, Jefferson Hills, Baldwin, Clairton, and the surrounding areas. We're also looking forward to meeting new patients who are looking for an independent dermatology practice staffed by our experienced, compassionate, and highly-skilled providers. With the addition of our third location, the Vujevich team will now have 11 providers in total, including six physicians and five Certified Registered Nurse Practitioners (CRNPs) and Physician Assistants (PAs).
The primary dermatologist at the new office will be Dr. Anthony J. Little, a Baldwin native who is returning home to his roots! Dr. Little obtained his undergraduate degree at Carnegie Mellon University, where he also completed a Master's of Science in Healthcare Policy and Management. He received his Doctor of Medicine degree from Temple University and was selected to the Alpha Omega Alpha Honor Medical Society. Dr. Little then completed his dermatology residency at the University of Iowa Hospitals and Clinics. You can read more about Dr. Little in his bio here.
In most cases, we will be able to accommodate next day visits at our Brentwood office. And we anticipate that our new location will reduce appointment wait times for patients who decide to remain at our Mt. Lebanon and Washington locations.
Vujevich Dermatology Associates offers medical, surgical, and cosmetic dermatology from some of the most highly trained physicians and clinicians in the greater Pittsburgh area. You can reach our team at 412-429-2570, visit our contact page to see all our locations, or fill out the form below to get in touch. You can also follow us on Facebook to see what's new in the world of dermatology.